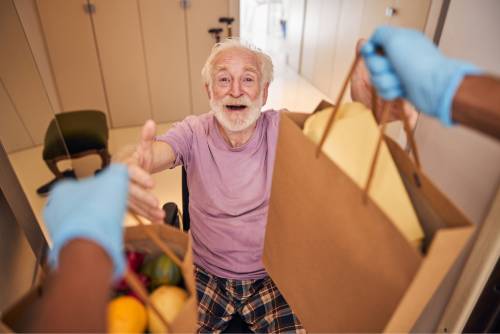 60 and Over Food & Essentials Program
Our 60 and Over Food and Essentials Program focuses on meeting the immediate needs of our community's low-income seniors experiencing food insecurity.

Under this program, New Day purchases and distributes individualized groceries and essential products for low-income senior citizens 60 years and older. Our dedicated volunteers, Kirk and Karen Burress purchase the needed items and deliver them to participants each month.

Each participant receives a two-week supply of food. Under this program, seniors also receive essential products such as toothpaste, soap, laundry detergent, etc.